Welcome to Duracellko.NET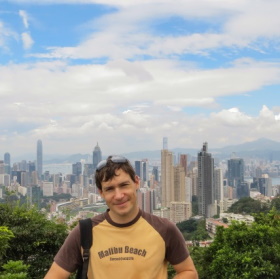 Hi, I am Rasťo. Welcome to my homepage, where I would like to share my projects, experiences and other interesting things.
I come from Bratislava, Slovakia. I studied software engineering at Faculty of Mathematics, Physics and Informatics at Commenius University in Bratislava. Then I improved my software development experience in different countries: Slovakia, Czech Republic, Philippines, and Singapore at the moment.
I am software engineer focused on Microsoft technologies especially development in .NET and C#. I am experienced in development of Windows applications, web applications, enterprise systems, mobile applications and SQL and NoSQL databases. My current focus is mastering DevOps with Azure DevOps, Microsoft Azure solutions and Docker.
You can find few of my private projects at

GitHub. And I share my experiences at Twitter

@duracellko and my development blog. And recently I became member of .NET Foundation.
My certificates:
Certified SAFe Agilist (2018)
Certified ScrumMaster (Scrum Alliance, 2015)
MCTS .NET Framework 4, Web Applications
MCTS .NET Framework 4, Data Access
MCPD Web Developer
MCTS .NET Framework 2, Web Applications
MCAD Microsoft.NET
In last years I got impressed by photography and I try improving slowly in this hobby. Also I like mountain biking, inline-skating, and billiard.